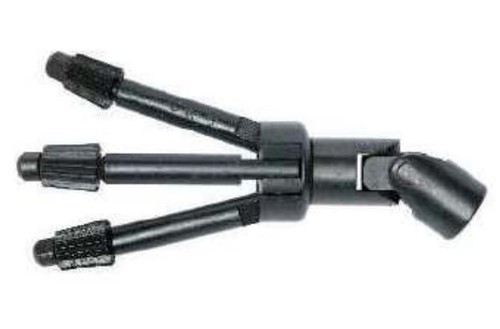 'YT' Series Tool Head Cutter
Product Code : YT-30
RS. 1500 TO RS. 4160 INR
Price And Quantity
Minimum Order Quantity

:

10
Unit of Measure

:

Piece/Pieces, ,
Price

:

RS. 1500 TO RS. 4160 INR
Product Description
'YT' Series Tool Head Cutter
Purpose : For fine cleaning of curved or bend tubes.

Description : It has pivoted arms and cutter head which contacts every part of tube due to centrifugal force
Size : For tube I. D. From 32mm to 102mm.
Tube I.D.

Tool Head
Model Nos.

Cone Cutter Set of 3 rollers Model Nos.

Spare Arms
Model Nos.

Universal Joint
Model Nos.

mm

inch

38.1

1.1/2

YT-12

YTC-12

YTA-12

YTUJ-12

44.5

1.3/4

YT-14

YTC-14

YTA-14

YTUJ-14

51.4

2

YT-16

YTC-16

YTA-16

YTUJ-16

57.1

2.1/4

YT-18

YTC-18

YTA-18

YTUJ-18

63.5

2.1/2

YT-20

YTC-20

YTA-20

YTUJ-20

69.8

2.3/4

YT-22

YTC-22

YTA-22

YTUJ-22

76.2

3

YT-24

YTC-24

YTA-24

YTUJ-24

88.9

3.1/2

YT-28

YTC-28

YTA-28

YTUJ-28

101.6

4

YT-30

YTC-30

YTA-30

YTUJ-30